Wondrwall has been certified as a Sonos partner and has been awarded the coveted Works with SONOS logo. Through the integration, you can control your Sonos system via Wondrwall.
The following article describes the features available and how to control your Sonos speakers and sound via the Wondrwall system.
Introduction
Wondrwall light switches have speakers built in to them. it is possible to playback sound and music via the light switches but as standard it is limited to a few sources including TuneIn radio, Spotify and of course Amazon Music. If you would like a higher quality sound for your Wondrwall installation, then it is recommended to add Sonos speakers to your Wondrwall installation. Besides higher quality sound, it also allows access to a wider range of music sources available directly to the Sonos system.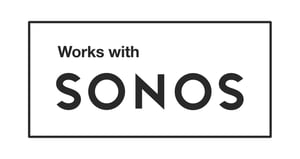 Setup
Setting up Sonos with Wondrwall is easy. If the Sonos speakers are already installed in your home, then Wondrwall will automatically see them. If you have Wondrwall installed but not Sonos, then go through the usual Sonos installation procedure and once you have successfully completed this, the speakers will automatically be visible to Wondrwall.
You will also need to install the Sonos skill for Alexa so that you can use your voice. Here are the instructions to get this done.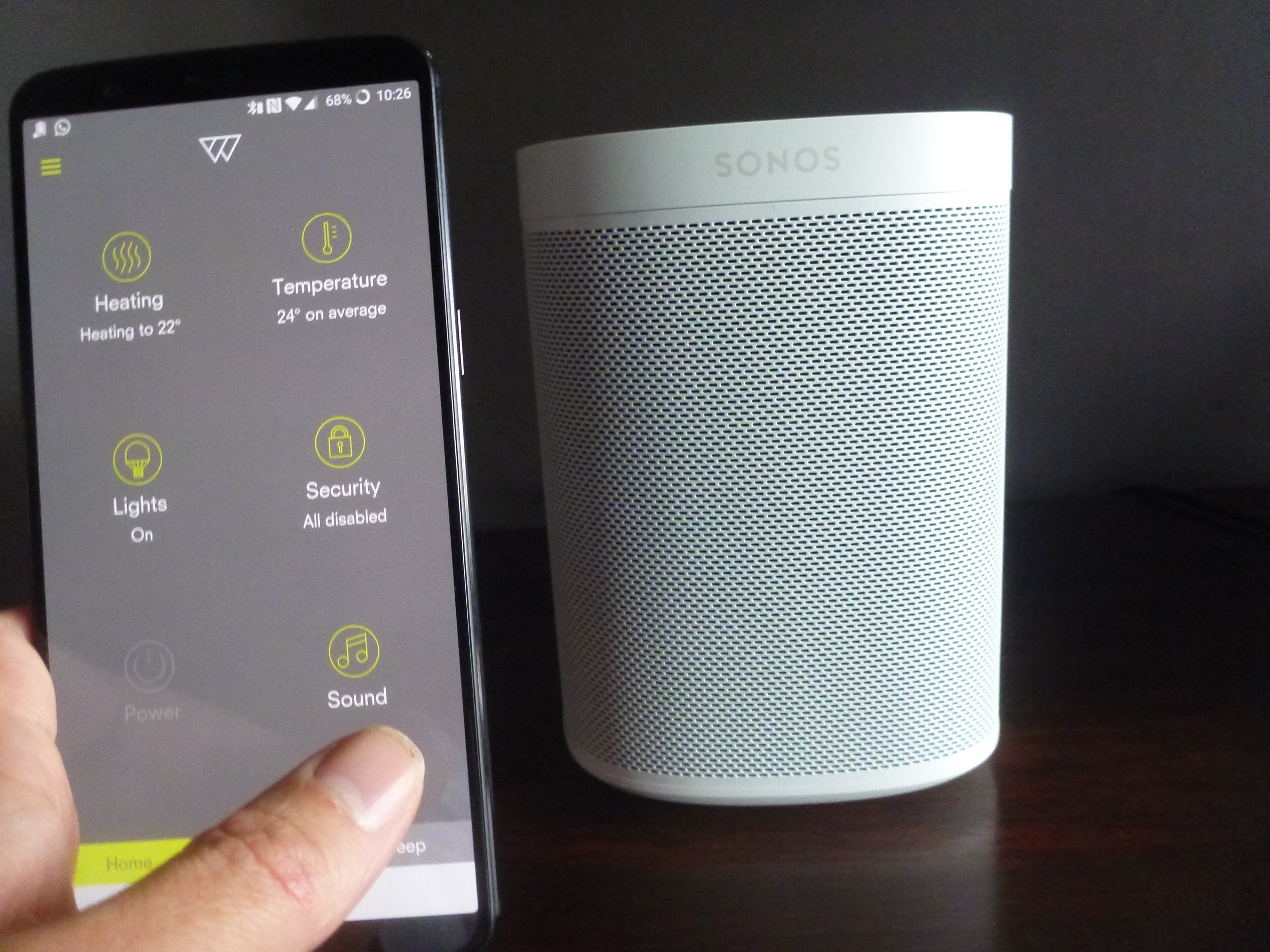 Controlling Sonos via the Wondrwall App
Sonos can be accessed from the home page of the Wondrwall app. Just click on the Sound icon. If Sonos is installed within your home then Wondrwall will automatically identify all available Sonos speakers available. You can control the speakers from this page by choosing the room, start and stop play back and mute the speaker.

Clicking on the room will give you greater control of the playback in that room. Clicking on the heart icon at the top right of the screen gives access to Sonos favourites which could be playlists or stations. You can also control playback by skipping forwards and backwards on this screen.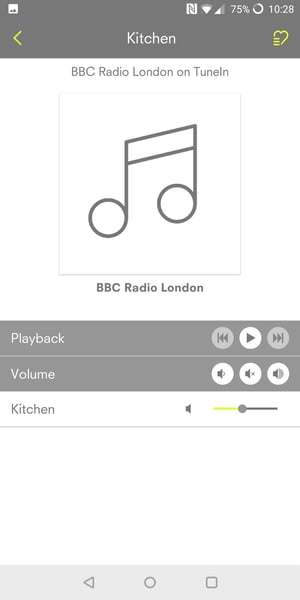 The list of your pre-programmed Sonos favourites appears when you click on the heart icon.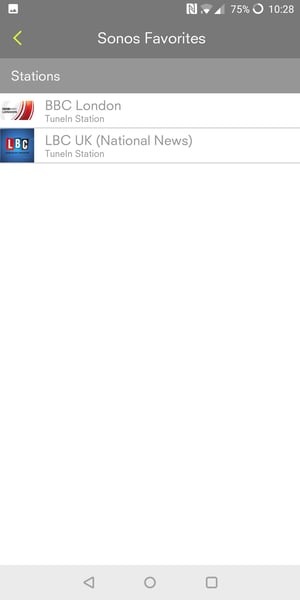 Controlling Sonos using Alexa
Wondrwall light switches have Alexa integrated in to them. This means that you can talk to each and any of your light switches through-out the home. Besides allowing you to control your Wondrwall home and its functions via voice, and access many other Wondrwall skills, it also allows control by voice of your Sonos speakers.
Here is a list of music and volume commands that are available via Alexa. The group / room must be specified when asking Alexa to change volume.

Alexa, previous song / track.
Alexa, stop.
Alexa, next song/track.
Alexa, skip.
Alexa, skip song / track.
Alexa, pause / stop / resume in (room name).
Alexa, pause / stop / resume the music in (room name).
Alexa, skip / next in (room name).
Alexa, play the next / previous song/track in (room name).
Alexa, pause Alexa, resume (room name).
Alexa, what's playing in (room name)?
Alexa, turn it up / down in (room name).
Alexa, louder / quieter in (room name).
Alexa, set the volume to 3 (30%) in (room name). [0-10 volume levels]
Alexa, softer in (room name).
Alexa, mute (room name).
Alexa, unmute (room name).
Controlling Wondrwall via Sonos
Besides being able to control Wondrwall via Alexa on the Wondrwall light switches and integrated in to the Wondrwall app, you can control Wondrwall via Amazon Alexa on certain Sonos speakers. Currently these are the Sonos ONE and Sonos Beam devices. Just make sure the Wondrwall Alexa skill is enabled and use the standard Wondrwall commands.
Connected smart lights switches:
- "Alexa, turn on the bedroom light"
- "Alexa, turn on bedroom middle light"

Scene Switch:
- "Alexa, turn on the Home scene"
- "Alexa, turn on the Away scene"

Temperature:
- "Alexa, what is the temperature of bedroom"
Conclusion
Wondrwall works extremely well with Sonos. If you want high quality sound through your Wondrwall system, then Sonos is the perfect upgrade to your Wondrwall system. We will be adding additional intelligent functionality to the Wondrwall system to have even tighter integration between the two systems so keep checking back to see what else is new.