There is no doubt that households are enjoying increasing levels of connectivity within a home, leading to a change in their social lives and working habits.
EY's latest research conducted in August 2017, explored consumer attitudes towards digital homes through an online survey among 2,500 UK consumers.
Smart home services control all aspects of home life, from appliances to utility services and entertainment. Digital home assistants, smart speakers and watches are the best established solutions currently present in the market; but 30% of households state they will implement a smart heating, lighting and security technology within the next 5 years.
The major obstacle faced by householders towards connected home technologies is its pricing. 19% of consumers surveyed believe that the prices are reasonable, while 42% are ambivalent on smart home pricing.
Notwithstanding this drag, 49% of homeowners recognise the features and benefits of smart home products, and 51% recognise their cost-saving potential.
Understanding customer attitudes is not purely a behavioural segmentation, but has also to reflect their preferences and needs. For this reason, EY subdivided its findings in to 8 segments, each with a unique combination of characteristics.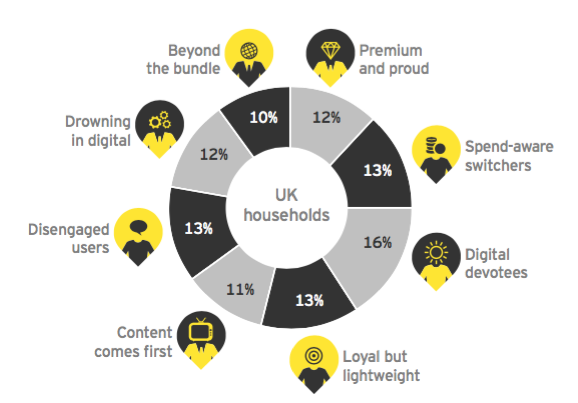 Among the 8 segments, three are leading the adoption curve for smart home technologies:
Beyond the bundle
This segment includes the most informed and experienced households. 42% of this group will own a digital home assistant in five years' time. They are self-reliant, so they are not likely to contact customer support with an issue, and they would buy smart home solutions from tech-based websites, specialist tech providers and household appliance providers.
Premium and proud
Tech-savvy consumers always looking for the latest gadgets on offer, and receptive to premium bundles of content and connectivity. Within this segment, 43% believe the prices of smart home technologies are reasonable, and their preferred smart home suppliers are tech-based websites, specialist tech providers and utilities providers.
Digital devotees
The youngest segment addicted to smartphones. 48% of them would like a smart home device controlled by a central ecosystem, compared to 36% of the rest of the market.
Creating a winning customer journey
Only by understanding each segment attitude, it is possible to create a winning customer journey into the smart home. To facilitate the journey, EY suggested the following procedure.
Firstly, it is important to position the customer at the heart of the approach, bearing in mind that consumers want convenience and reliability. It is important to create clear value propositions to justify price premiums.
Secondly, always have clear communication to engage and reassure customers. Consumers concerns on security and installation have to be addressed before, during and after the point of sale. It is important to priorities feedbacks to reach mass market adoption.
Thirdly, regularly assess your role in an evolving supplier ecosystem. No single entity owns the customer in the digital age. Successful partnerships will be vital and the landscape of potential partners will shift over time requiring connected home providers to sustain a regular dialogue with a range of innovating entities.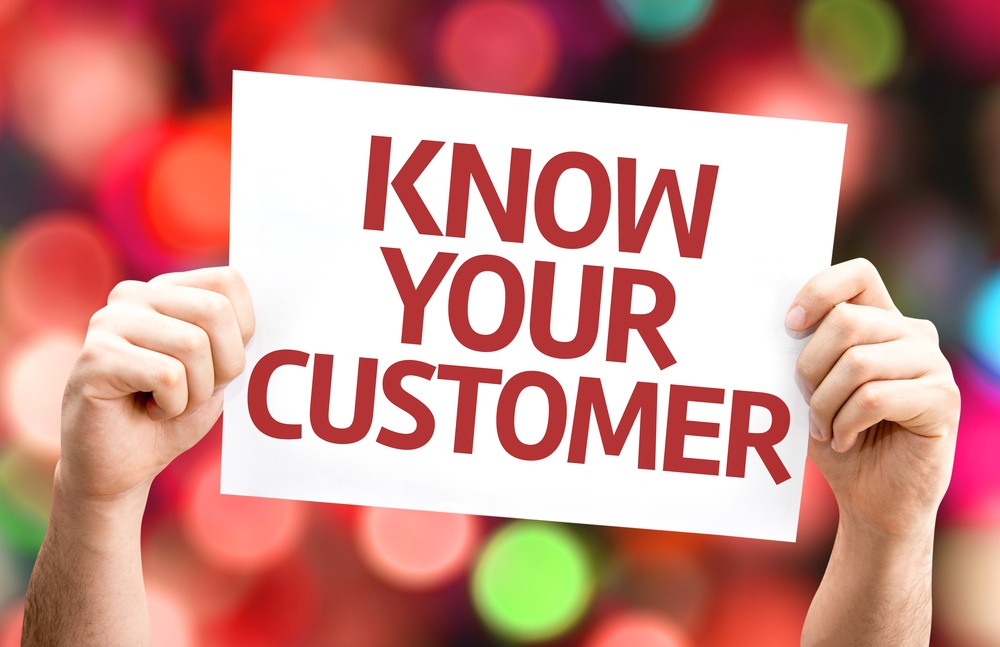 In general, the research shows that households recognise the benefits of new services that improve and simplify their lives across a range of fields, from entertainment to energy management. This can also be beneficial to refine smart home propositions, that have to be evolving to ensure that awareness will mature into adoption and, finally, loyalty.
You can find further information on homeowners' attitude towards connected home on our free whitepaper: State of the Smart Home Market and Opportunities for House Builders and Property Developers.